Hi Guys,
After 25+ years training in the Martial Arts, I received my 6th Degree Black Belt. It was an amazing day. I'd like to thank all the parents, kids and fellow instructors for their help and well wishes. It has never been about the stripes for me but more about the impact I could have on our community. Hopefully I can continue down this path. I'd like to congratulate all members who achieved their Dan/Black Belts today & say a special thank you to my Dad for always being there!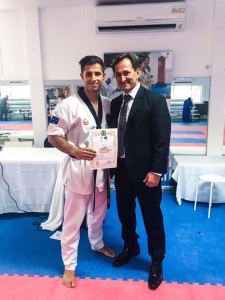 It was a special moment sharing the day with my brother, who stole the show in my opinion. Congrats again to all members for achieving their goals of a Black/Dan Belt!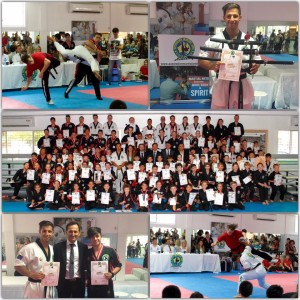 Last Month i had the opportunity to head over to the states to do some training, visit some Martial Arts Schools and of course do some more sight seeing. Below are a couple of my training clip at JAM, in LA. Check it out!
IMG 0152 from Hakan Manav on Vimeo.
Hakan Manav Training at JAM 2 from Hakan Manav on Vimeo.
I also had the pleasure of visiting Team Karate Centres in LA. There hospitality was amazing as the whole team were extremely welcoming. Loved sharing a few words with the students as they were preparing for their upcoming Black Belt Exam.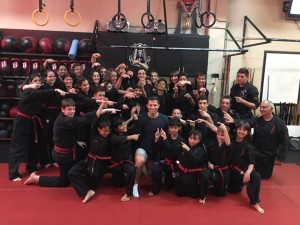 On my return from the states, i was invited to join in as a guest on the 'Martial Arts Media' Podcast. A show in which, George Furie, hosts and speaks to a range of different type of Martial Arts each week, providing useful tips and strategies to fellow Martial Artists. I really enjoyed our conversation. I share stories of my upbringing, the evolution of our Academy AMA, my training regime and goals in the future! Check it out by clicking the image below.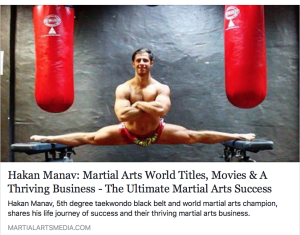 A big thank you to Irfan College for inviting me out to run a Motivational and Martial Arts School Sports Session! Mixing it with the kids is always so fun as they are completely honest and innocent. We covered bully prevention techniques, self defence moves, stranger danger and the fundamentals of respect towards one another. Miss being a child!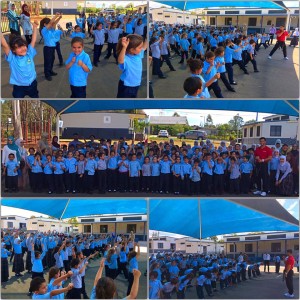 I was invited to run Martial Arts Workshops with the Full Time Acting Students at the National Institute of Dramatic Art (NIDA) as part of their movement aspect of their course. Covering a broad range of elements including; the origins and fundamentals behind the techniques, forms, choreography, target kicks, combinations, self defence and partner drills! Enabling them with the confidence to apply it on screen/stage!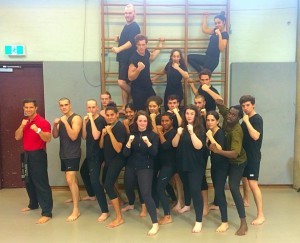 A Big thank you to Jodi from Evolution and Con from Fusion Martial Arts in Melbourne for having me out at their schools. We covered self defence techniques, bully busting, board breaking drills, kicks, tricks and weapons. Tonnes of fun once again – until next time!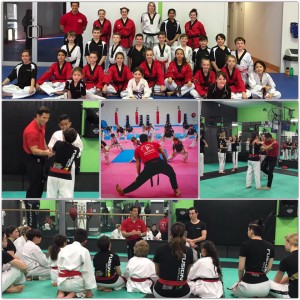 I hope its been a fantastic year filled with love, joy and growth. Tomorrow i am looking forward to heading over to the World Martial Arts Summit in Thailand, for which i have been appointed the director for Australia. I am looking forward to mixing it with some of the best instructors and mentors from around the world, as well as taking in the Thai the Culture.
Hakan!