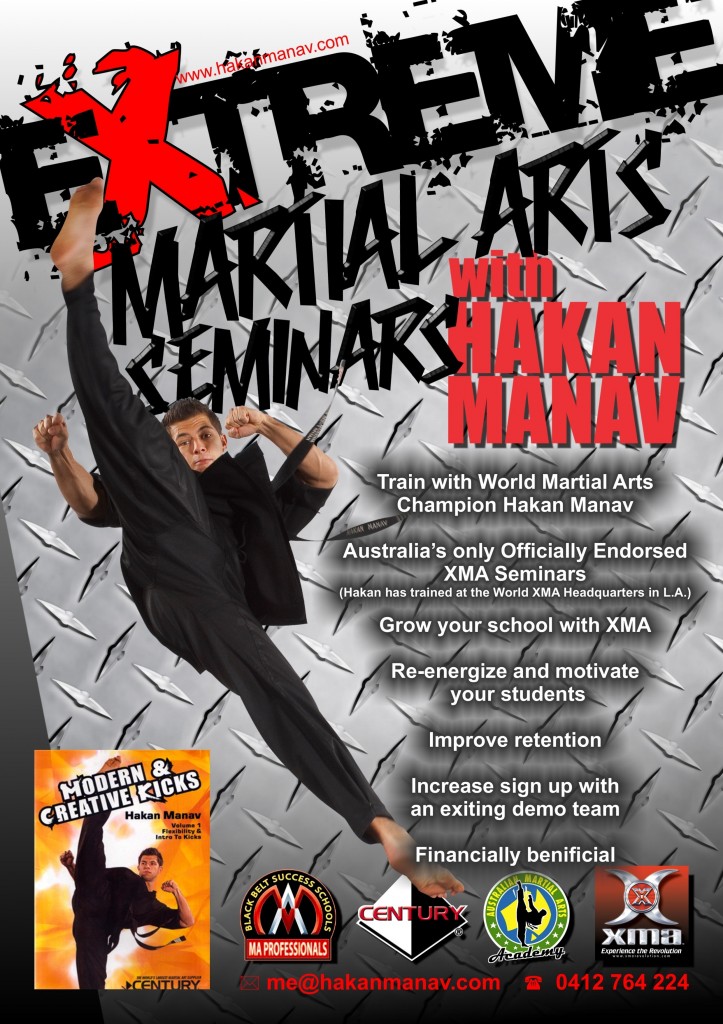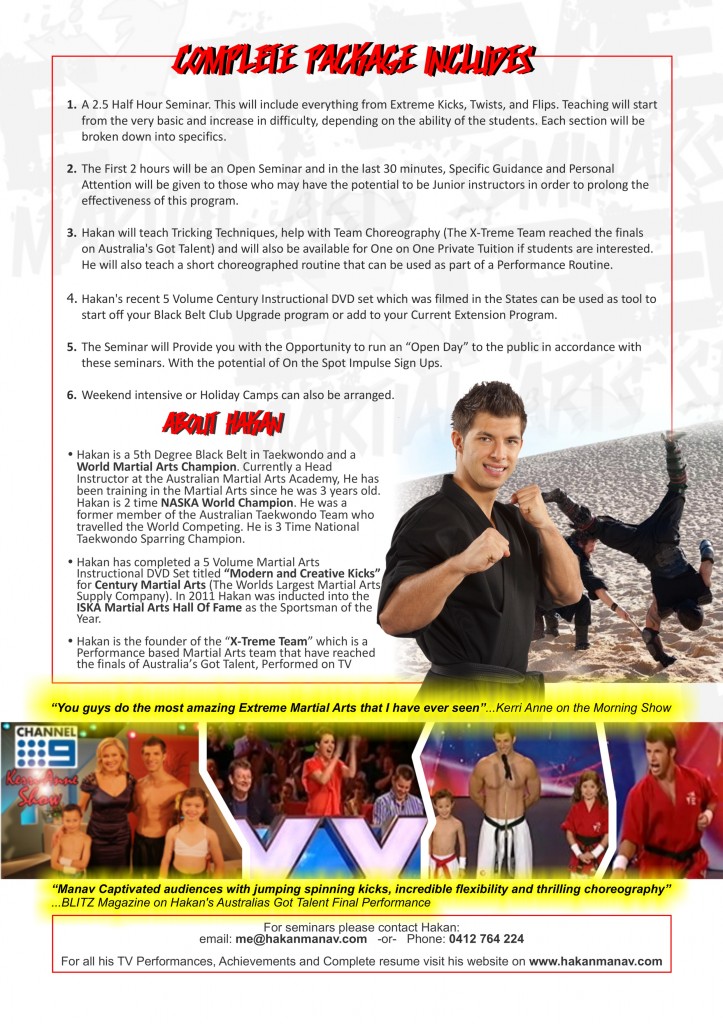 Testimonial
XMA is exciting and explosive with many facets such as Kicks,Strikes,Weapons & Gymnastics that need to be mastered . Hakan Manav is the Complete Package!
His talent and skills are matched by his great physique which truly shows his level of dedication to his art. This is important as he is very inspirational making a perfect role model for students and instructors alike.
Last but not least Hakan Manav is a school owner…a very successful one at that! He knows and understands the business of martial arts and travels the world. In 2011 Century; "The worlds largest martial arts supplier" secured Hakan's services producing a range of instructional dvd's….see them and you will get the wow factor.
Get the XMA Wow factor into your school…Hakan will educate,inspire and help grow your school like no one else can so please make the most of Australian talent and be set to get EXCITED.

Fari Salievski
Martial Arts Professionals
The art of Taekwondo has many facets and is included in many events and sports. One of these is Extreme Martial Arts. Many instructors have already incorporated XMA in their taekwondo program.
In 2010 Hakan Manav achieved the title of world champion of XMA who conducts his training and school from a Taekwondo base. Not only has Hakan excelled at this multi discipline art but has also been a pioneer in showing how Taekwondo instructors can extend the range of their classes whilst maintaining a Taekwondo base.
I congratulate Hakan for his achievement which is also credited to Australia.
Hassan Iskandar
President Taekwondo Australia